Our  bright Sun is in the sign of Taurus now. You may have even felt the shift from the fast and fiery driving Aries energy to the slow earthy sensuality of Taurus.
We must choose to indulge our senses in the ways that please us the most.. We have to slow down a bit to do it though. 
 Here are some of my personal
sensual
favorites right now: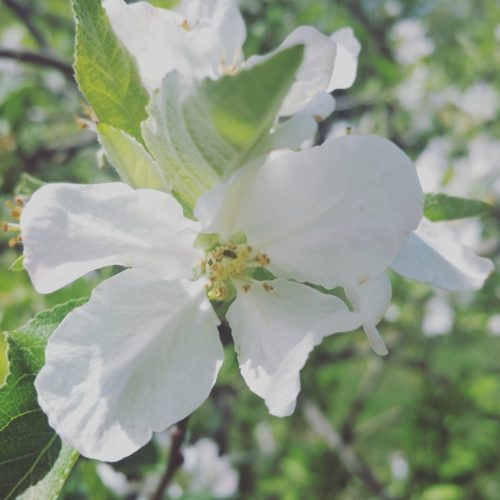 Scent-My Lilac bushes are literally permeating the atmosphere. It's heady aromatic, syrupy fragrance is intoxicating every time I walk outside. The faint, sweet and slightly tart smell of the apple blossoms on our little tree are beguiling.  The neighbor has a mammoth apple tree that smells a bit like honeysuckle… .The sexy scent of my love after he tilled the garden this weekend..The dirt, sweat, musk-y-guy-smell combo made me swoon a little.
Sight -that, young and fresh bright electric green color that permeates the landscape now . I love it…it's the promise of renewed youth that really revives me. The the nameless wild bright purple trees delight my eyes while riding on the local roads. The sight of my fluffy-soiled freshly tilled garden makes me smile.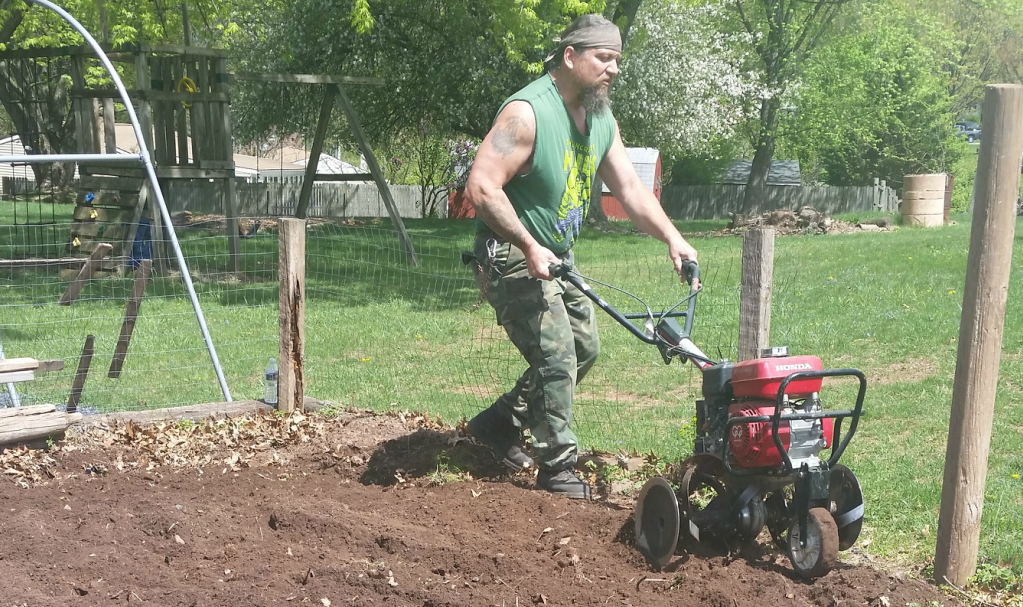 Taste -of wild greens and flowers. Eat the weeds for better health! Try the violets, chickweed and the dandelions..flowers and all.
Touch- The warm sun on my hair and shoulders, the feel of my cozy-hot car interior, soft damp grass under my feet, the way the cool wind feels on my face on the motorcycle.
Sound- tuning into the birdsongs in the morning and the frogsongs at night,  or the boys working together on their minibikes outside, listening to music…the rain on the windows. I love the sounds of spring.
        What do you Love? Tell me in the comments!
Taurus signals the season to work the Earth, literally.  Begin choosing the spot or plot, however big or teeny-tiny, for your vegetables,  divided perennials , bee haven or little fairy garden. It's perfect timing now for your garden planning.
Speaking of Planning….
Planning and implementing steady, practical steps toward your goals with Taurus helps you make consistent progress by adopting a tenacious (like a bull!) attitude  towards your intentions.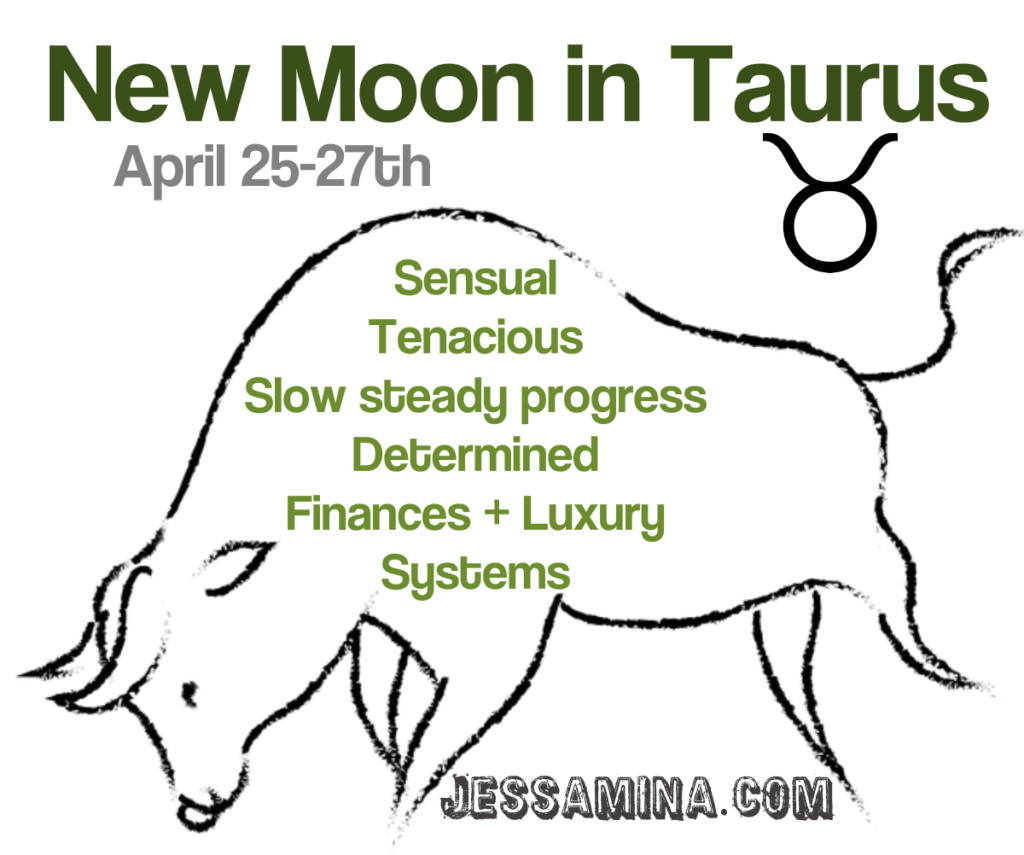 Dig your heels in, and don't give up now!
This Taurus transit will activate everyone through mid-May, check your chart to see where  Taurus is to get the gist of where you can expect some big shifts. If you don't have your chart handy, just know that you can activate these qualities within you now..Intend, wish, and embody Taurus now while the moon is new and wishes take hold easily…
Use the New Moon Intention Generator to assist you in reaching your goals and adding some oomph to your desires…you may even win a Goddess Astrology Assessment .