The Sun is still in earthy, steadfast, sensual Taurus right now (ruled by the planet Venus, the Goddess of Love.)..Helping everyone appreciate soft touches, deep massage, tantalizing tickles, and all manners of tactical delights. Enjoy Enjoy Enjoy!!! We find ourselves feeling the sultry stir of those kind of earthly delights even more when the full moon in Scorpio shows up on Tuesday.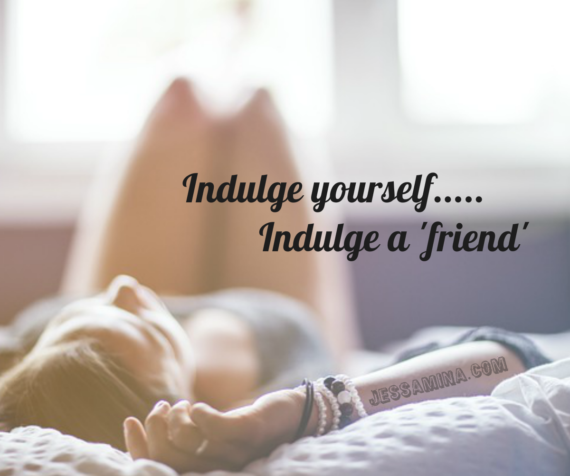 This kind of sensuousness includes your clothing, sheets and cozy things too. Consider wearing the silky top that you never wear, your super soft sweatshirt or luxurious cashmere sweater as you run out and look at the moon tonight.  Use that ultra plush bath towel before you get gorgeous for the day. Light the candle. Delight your senses. Delight your inner Aphrodite…Be a Goddess!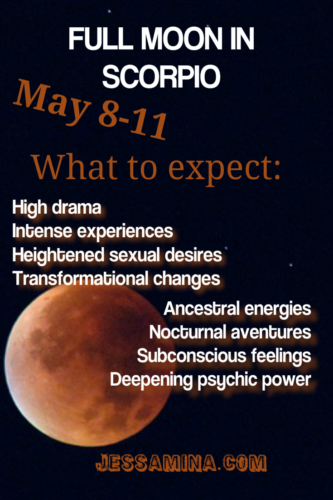 Scorpio energy likes to add complex emotional drama and depth to the mix, so why not choose to allow yourself to really feel into this now? What if you shared something vulnerable and sexy right now? Just for fun!  How about making a power play towards something you really want?
What wo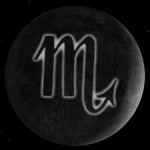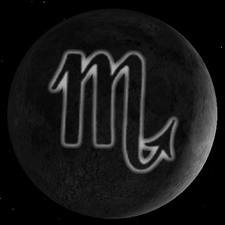 uld it feel like to pull out all the stops and conjure up your mysterious or risque side?
Scorpio loves that.
If you know how to check your natal astrology chart look where the Taurus/Scorpio axis is exactly…That's where the real drama's going to show up.
Both Taurus and Scorpio highlight creativity, control issues, stubbornness, and patience..and this is precisely what you'll be face-to-face with on some level no matter what your sun sign is.
There is a beautiful polarity during this full moon that offers you a chance to delve deeply into your own psyche and learn more about your "rules" and beliefs.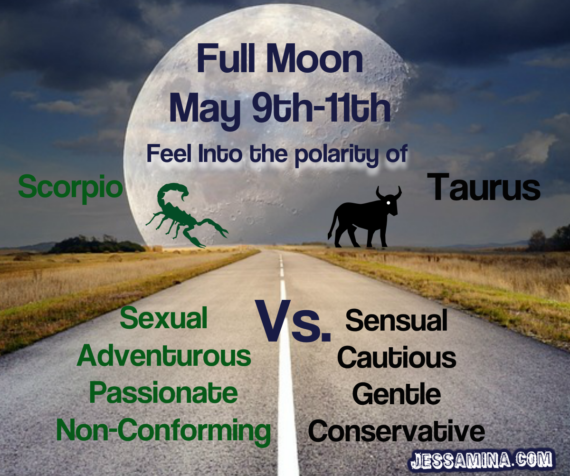 This is key for transformational work of any kind, and this particular moon  is a great opportunity for change. Especially if you've been working at it for a long time.
If you are looking to bring fertile energy to a project, idea or literal conception, now is a powerful time to do it.
Plan and implement steady, practical  steps toward your goals and make consistent progress by adopting a tenacious (like a bull!) attitude towards your intentions until the 19th while the Sun is still in Taurus.
Sometimes you need to engage more than your mind and will.
Check out this planner that engages your sensual self in a powerful way to get the results you want HERE.