That big'ol Full moon takes center stage for the next few days, lighting up the night and adding it's magical powers to your desires, and intentions.
This particular Full Moon is in the sign of Aquarius August 6-8, while the sun continues it's reign in regal Leo.  Leo is my Birth-sign and I just love this time of year! With the kids home for the summer and no real schedule to adhere to, there's lots of fun to be had.
So anyway, with the full moon and a buncha eclipses + the mercury retrograde coming up, things are going to get "interesting"…coincidentally, Aquarius people are typically intelligent, interesting, rebellious and kinda unpredictable too.
They are great at collaborative efforts and real humanitarians at heart. These types of attributes will likely be activated in your psyche now, depending on where you have Aquarius in your Natal astrology chart.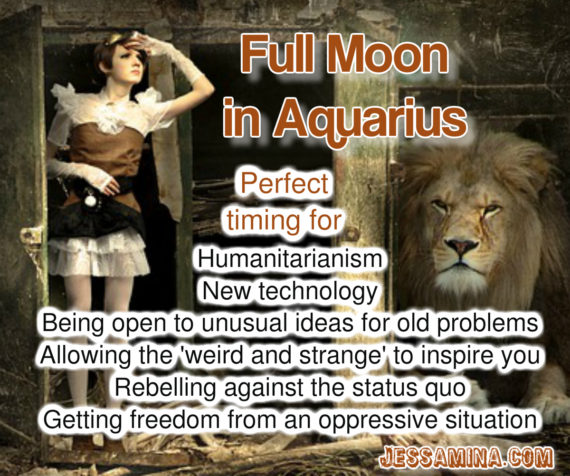 Combined with the fiery Leo Sun (see the last post on Leo) here are some suggestions for getting the most out of this timing.
These next few days are a wonderful time to:
Get some visibility for a collaborative project that's meaningful
Explore some bizarre and odd subjects that peaks your interest
Take some action on something that's been idle for awhile
Dare to be unique and fly your freak-flag!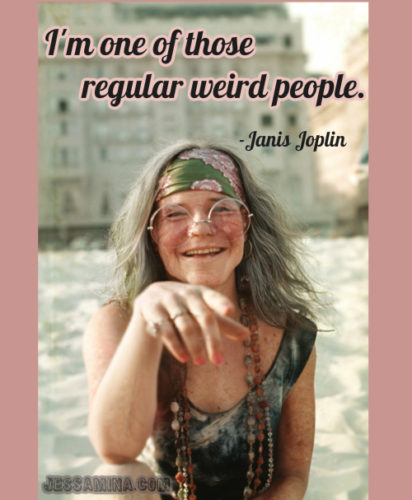 Send some healing energy to all of humanity on Reiki world peace day on Wednesday 8/9
Be prepared for quicksilver ideas that require fast action
Indulge in some unconventional, rebellious behavior..or just enjoy watching someone else do it.
Be demonstrative or dramatic to get your point across
Tune into how to be more broad-minded with your goals and routines and be open to some new, and even unusual, ideas to make them work.
Need some help with that?
You can create your own clarity by using this quirky free Assessment tool, and you may even win a Goddess Astrology Assessment to get some self-care divine guidance on making your desires a reality.
Speaking of self-care..you can get my free report too: 7 ways to instantly feel Divine in Summertime–  and easily incorporate these goddess-y practices right away!