Deep, profound, and phenomenally fun relationships.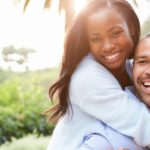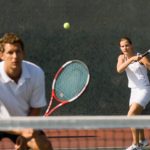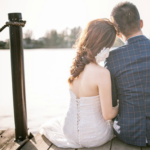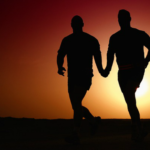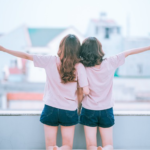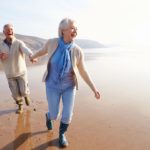 Today, there aren't many examples of committed relationships that are vibrant and FUN.
Our parents may not have modeled for us a way to have open communication, passion and fulfillment in our own relationships either. A couple may have achieved high levels of emotional strength, financial abundance and/or spiritual resolve, yet still have the frustration of a marriage or relationship being less than it could be.
This program is designed for couples who are ready to take the next step in their commitment to each other.
Learn the strategies of successful relationships to create or rejuvenate your own on all levels (BTW:your partner does not have to be present on the calls)
Easy techniques to take the enjoyment of your relationship up to the next level, no matter how long you've been together.
How to deal with inevitable changes and challenges that show up.
How to nurture and expand the relationship so you both never stop growing and continue to experience greater joy, love and fulfillment.
Prevent pain and misunderstanding when you understand your partner's personal dynamics and priorities.
Deepen your intimacy, and turn up the fun with simple actions that make a big difference.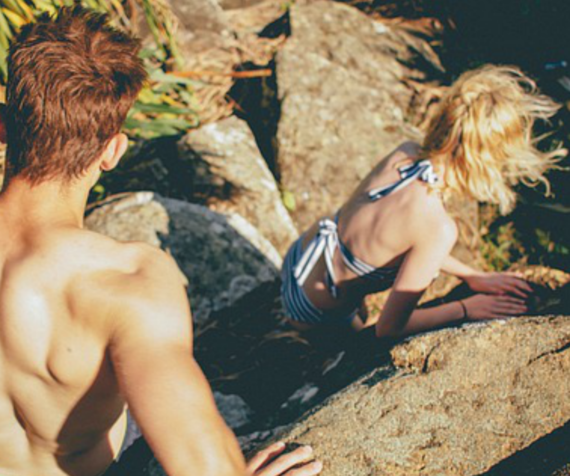 Phenomenal relationships do not happen by chance, as a result of chemistry, good luck or convenience. There are skills that need to be practiced and applied that will determine the level of fulfillment that a couple will experience in their relationship or marriage. Here are some of them:
Discover and understand your own personal needs and intentions. When you are meeting your own needs, you are less stressed and more creative. You are happy even when independent of your partner.
Explore and recognize the secret needs of your partner and how to meet them. Create an environment of exciting polarity when you know what your partner needs (and how they need it!) for keeping the infatuation fresh and making your partner feel like royalty.
Uncover fun & sexy, fulfilling ways to meet both your relationship needs together. You'll be surprised to learn the small tweaks that make the phenomenal difference!
 
It's my wish to help bring joy and happiness to couples, to raise the bar on successful partnerships and assist in creating harmonious, safe, healthy, and hot relationships…while respecting your vulnerability, power and privacy.
As a woman whose experienced the pain of betrayal, divorce and destructive repetitive patterns, I am a sympathetic ally. Currently I'm enjoying and loving my husband for over 20 years. We have successfully navigated plenty of shifts, moves, conflicts and confrontations and come out of  them even more devoted to each other than before. We have 3 kids and still make time for hot romance and fun.
Just so you know, I've got multiple certifications for health & fitness, relationship coaching, meditation, marriage education, and healing.. and researched thousands of books on many subjects, studied with beloved mentors, participated in and facilitated countless sacred ceremonies, and have integrated the metaphysical and the practical for over 30 years…So I help you in an integrated way too. Also, I have an intuitive knack for uncovering truth, beauty and desires . (You do too!)
"I am pretty impressed by your magic! You are wonderfully creative and innovative! And fun!"
Goddess C.H. Bellport, Ny
I like to use some astrology-psychology to fill in the blanks, and learn more about you and your partner, when you have trouble articulating your feelings…But I love listening to you and understanding your world, and who and what you want in it!
This process can be very pleasurable…and the rewards are great.
"What I have always loved about your sessions is how it seems to be a 'cleansing time' for me no matter what the content is..Good for my Mental, Spiritual and Physical Self…Better than Therapy!"
–Sister Goddess K.M Patchogue, NY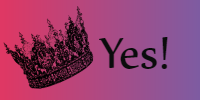 Knowing yourself and each other through this process is illuminating, uplifting and enjoyable.  We'll be able to set up a plan that you can use each and every day, that makes your life more fun, sexy, filled with inspiration, joy and love that keeps you moving in the right direction all the time.
Clarification of your needs and a sexy quick fix on the very first call
 Unraveling, unfolding, explaining, and healing the past that feels good.
Expanding your vision to make it even better together, getting what you both truly need in ways that are safe, easy and fulfilling.
Exploring the strategic elements that enhance your personal joy, health and vitality.. and finding the time to implement them too.
Identify your themes & patterns and how they play out with conflicts, progress, and coping mechanisms.
Addressing communication breakdowns, misunderstandings, and healthy ways to move past it/them.
Uncover your values, desires, and true needs with a simple process.
Improve your primary relationships.. not just with your partner, but family, co-workers, children, and friends too. These skills work for everyone!
Establish "you-time".
Reduce your stress significantly.
Access to the Goddess Sanctuary:  practices, workouts, meditations, and exercises designed to make you look and feel like a Love Goddess.
We'll do this together. Do you have Questions?
Want to know if this is right for you?
Write me at info@jessamina.com
or Let's talk.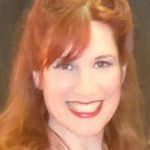 Facilitated by Jessamina
a marriage educator and relationship coach
that's still having fun after 20 years with her husband and their 3 boys.