I'm so happy that mercury retrograde ends September 5th. Enough broken stuff,  call-backs and double-checks to last me a good long while. I was able to stay calm for the inconveniences, disruptions and delays, but I'm done.. and so is this particular cycle.
As I'm watching my apples ripen to a red blush, I know the second harvest is coming soon.  I can't help but wonder how much longer the pool will be open and how much more barefoot time I've got.
The Pisces Full moon portal opens Tuesday at 1am through Thursday around 8am EST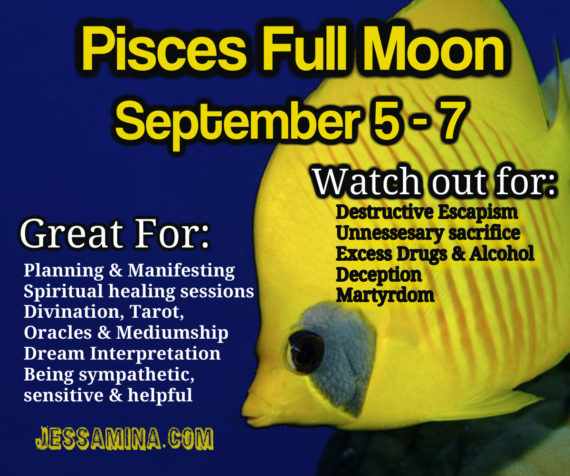 The summer is winding down, the kids are back to school, and I'm feeling excited to tweak my daily routine.
The sun is in Virgo until September 22nd and is perfect timing for all that.
Virgo loves organizing, systematizing, perfecting, and attending to details while the Pisces Full moon encourages us to see the divinely mystical in the ordinary.
Because Pisces is a water sign, you'll enjoy water divination and water rituals even more now, shamanic journeys, guided meditation, self reiki…and indulging in a little fantasy (or maybe just read about one) to get your own euphoric juices flowing.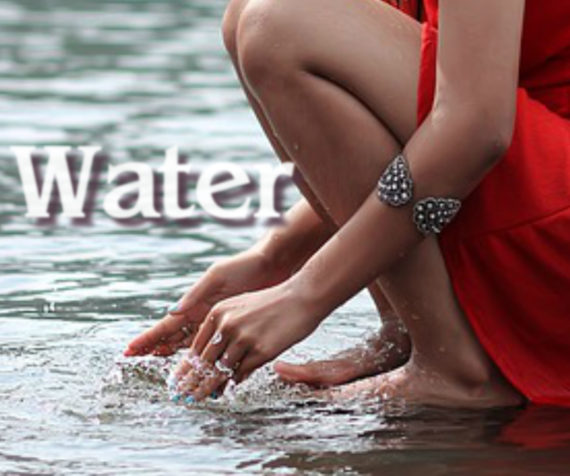 This Big Pretty, Pisces Full Moon  is bringing us all more psychic ability,  imaginative creativity and deep compassion for ourselves and others. 
Because more sensitivity is available to you during this time,  you can delve into the subconscious more easily for healing or cleaning up some old psychic gunk, a shitty pattern, or a persistent problem.
Sensitivity is a heightened awareness and is your ally in discovering what is really going on.
Being a highly sensitive person is not typically valued in our society, but don't be tricked into low self esteem and thinking that your observations, inklings, inner knowings, and perceptions don't matter. They do!
You have a deep protective survival instinct that allows you to observe on many levels and perceive realities and subtleties…you're psychic, dear sister.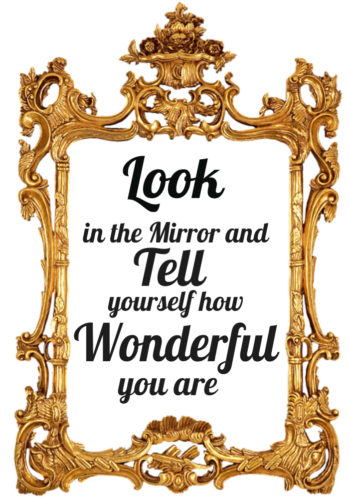 Although all this sensitivity can be overwhelming, there's no need to beat yourself up for having difficulties, or being judgmental and mean to yourself over challenges… Self-compassion is integral to encouraging your Goddess-wisdom to rise up more easily and help you take action for your greater good.
You know that! But, If you'd like a sister companion to help you navigate on that kind of dark moonlit road, let's talk about it. We can go through those dark places together now.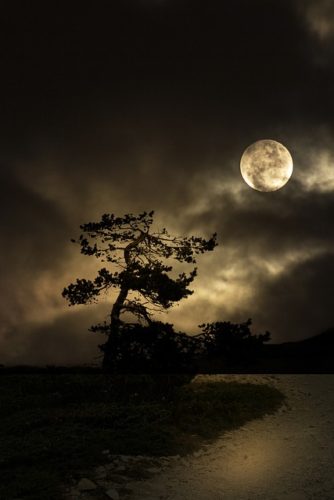 Or Do it on your own with this Goddess Planner. Each Season, Each moon, each day, we are given a chance to discover and express our gifts, talents and love for the world..Check it out here and go be awesome, Goddess!
 XO Jessamina