Full Moon in Taurus
Sun in Scorpio
Even if you feel like you are coming down  after all the Halloween Festivities, (or was that a sugar coma?) know that the veil between the worlds of the dearly departed and ethereal beings is still lifted and parted.
Some love to connect with spirits and guides of all sorts now…but I love feeling more connected to my own ancestors and beloved mentors. My clairaudience perks up and I can hear them whispering encouragements and feel their presence. It feels like a comfort, as we head into the dark portion of the year.
The Taurus full moon begins Friday and continues through Sunday in the early AM.
It will be a sensual time, perfect for setting the stage for delight with captivating smells, tantalizing tastes and luscious touch.   Not to forget that Taurus (like Libra!) is ruled by Venus, the Goddess of love and beauty to give you more time to create, manifest and put some finishing touches on the lovely upgrades you were working on last month during the Libra Sun-time.
The Scorpio energy is also mysterious, sexy  and intense, and for a few more weeks you can access or sharpen your psychic abilities, trigger a deep transformation, and/or explore your sexual edges.
There's a Dark Side, of course….there always is…
Find out exactly where you're likely to be triggered by consulting your Natal Astrology chart, and checking out where Scorpio and Taurus are showing up right now. Need help with that? Let's Talk
During the Scorpio time (now through November 21st) you have access to deep transformation, deep healing & deep feelings.
If you can take the time to process some of this, it becomes an initiation into your greater self.
Uncovering some destructive patterning and changing them for good is easier when you've taken the time to get into the depths of the subconscious.  Scorpio energy will definitely take you there. Don't want to do it alone? I don't blame you. We could go in there together.
This powerful full moon adds potency to everything you're doing right now and is a perfect opportunity for creating change. Taurus, the tenacious Bull, adds even more staying power to the declarations and intentions that you set up now too, so make it count.
This potent tool helps you articulate your desires, to see what's in the way of you getting it and puts you in touch with the higher version of your Big Full Moon Wish. Try it. You'll like it.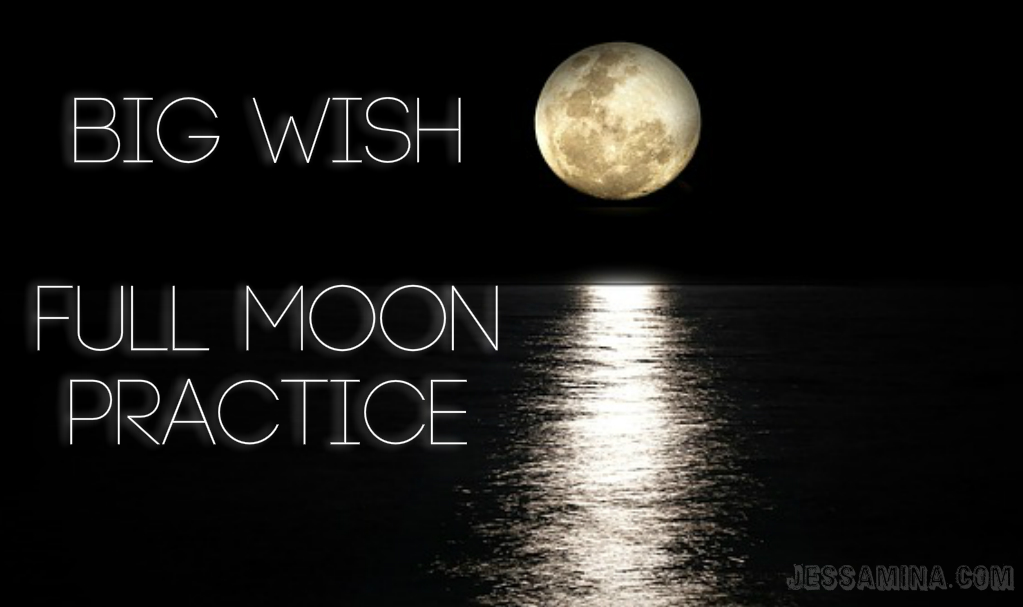 Here's to your Transformational Big Full moon Wish!
XO
Jessamina
PS. You can be entered to win an Astrology Assessment with me just for trying out the "Big Wish Full Moon Practice" Tool……cool!