This transit will test your patience. Deeeep breathing helps.
When you hear it wrong, or say it wrong… or show up to the wrong place or thought it was at a different time..or you flat out FORGOT…Don't say I didn't warn ya..
The fast moving, Planet/God-Frequency of communication, travel, commerce and technology does a tricky dance 3 times a year, for about 3 weeks at a time. This is one of those times. Your job is to stay on your toes and avoid stress…..
You'll probably have to slow down. So try not to get mad…Ok?
I know your files aren't opening fast enough. Your phone is acting weird. You missed the meeting. The video is lagging. Welcome to another Mercury Retrograde cycle!
May 29- June 21
Here's the opportunity to re-evaluate what's not working and practice discernment. Retrogrades mean plenty of second chances. It'll all go smoother if you are willing to reconsider your prior commitments and promises. All of them. The ones you made to yourself, your partner, work, or art. You might need help sorting this.
What to expect:
Mistakes; probably spelling, dates & numerical errors. So double check 'em. You might- or they might: Text/email/message the wrong person ?. Someone or something may make you wait, or delay you…
Stuff gets broke… or lost. If you buy a replacement now, you may have to return it for one reason or another. Could be that it just 'magically turned up' or mysteriously starts working again after June 21st.
You'll probably forget something, have to go back or do it again. Maybe twice.
Interestingly, this timing works the best when you do a thing a SECOND time. When it gets messed up, you'll know that one more effort will probably do it. Hopefully. Sometimes it's repeated efforts that win the day.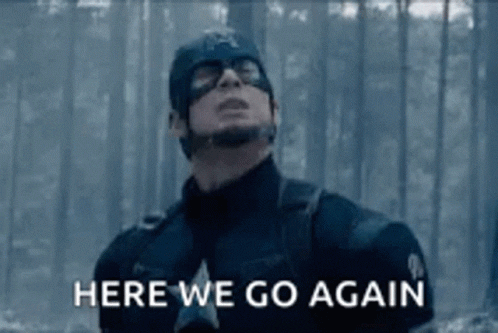 Also, you might get lost. Mercury is the speedy transportation & messenger God…so when he's retrograding it looks a bit like chaos, misinformation….or traffic. So any extra preparing you do pays off awesomely…even though you may not notice the blessing.
Best advice: Just leave extra time for everything.
It's a maddening exercise in patience.
A smart person solves a problem. A genius avoids it.
Tweet it.
Spread the word.
The Mercury retrograde blessings:
First, if you have to re-explain something, you could try an entirely different approach. Something you've been trying to convey for a while – may come out of you in an unusual way so that they can finally understand you. Time to experiment with new communication styles.
Next my Dear, if you have to re-do a thing…or just start all over, please know that it could actually work out better this time if you just try again. Like, it could be waayyyy better than you originally imagined it.
You can also go back in time and clean up a mess from the past -it's especially effective during a mercury retrograde. Do it yourself with Reiki level II time travel or take the self care quiz for personal guidance on how to heal and come out renewed in some other ways.
Mercury is in Gemini (it's ruling planet) so it's amplifying the signals… (along Sun & Venus too) could be an amazing way of reprogramming your mental realm to set a fresh vibrational tone within your belief system. With an air sign stellium like this, there's a lot more power amplification behind this kind of stuff.
Hold the field with good intentions
Know that any delays you're experiencing might be real divine timing. … it'll give you some time to double-check the details, and ask more questions. Or rethink everything and stop a disastrous idea for everyone.
Conversely, you could revitalize something– like your sex life, your workout routine…or your HAIR. Any of these'll feel so good when you need a pick-me-up, and revisiting to make improvements means growth.
In conclusion, the Mercury retrograde cycle is an opportunity to see what's not working and transform it, and revisit what was working in the past and get it back in to your life. You can renew a meaningful vow for better self care right now.
---