Truly it is a celebration of Springtime.
The New Moon in Taurus heralds the
Earth elemental powers of fertility and abundance.
It's planting time and a celebration of the delightful scents
of healthy soil and heady flowers.
My garden is tilled now and just waiting for my seeds.
I'm listening to the bees,
buried in the blossoms of my apple tree.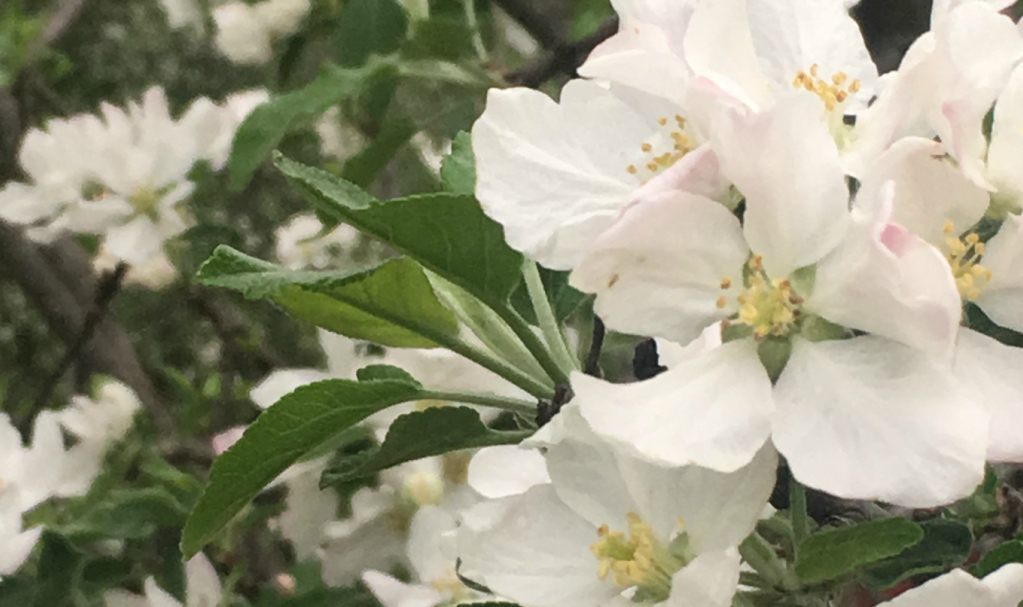 When you slow down a bit to indulge your senses in the ways of springtime nature,
you are rewarded with the calm sense of everlasting life, and your connection to all it's beauty .
What do you Love about springtime?
Tell everyone in the comments.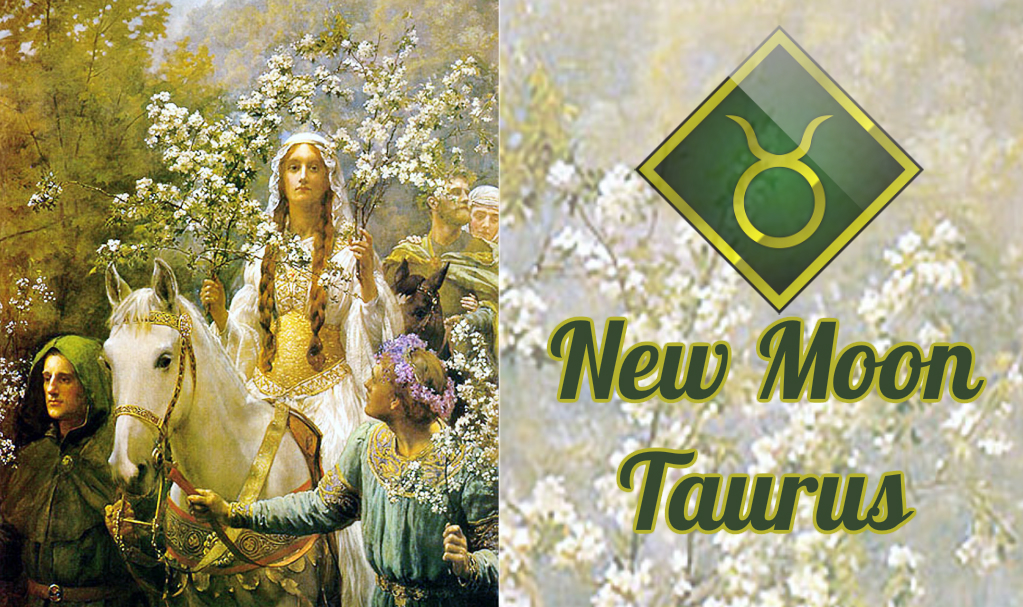 Besides treating yourself to all the good stuff, My Queen,
filled with everything that pleases you.
Taurus energy assists you in making consistent progress,
powerfully moving forward.
 Dig your heels in, don't give up now,
the stubbornness of Taurus can be a good thing.
If you are finding persistent fear and doubt are keeping you set in your old ways,,
the new moon timing encourages a renewal of faith,
when you need the stamina to keep going.
It's also an opportunity to release something that will bring you new freedom, and more of what you want. It feels so much better when it's gone.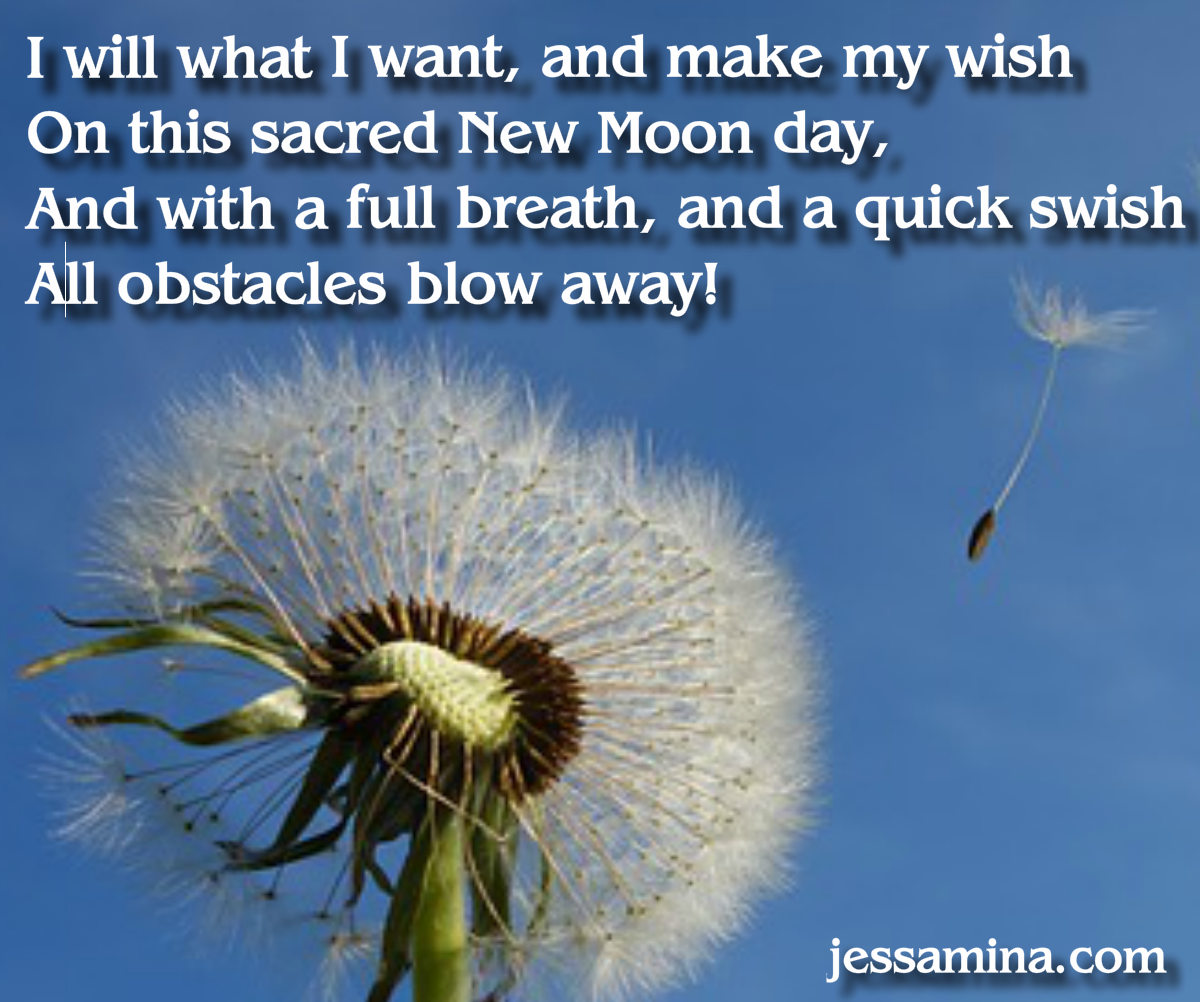 This Taurus transit will activate everyone.
Dust off your natal astrology chart to see if you can find the symbol that looks just like a bull. This is  Taurus, and the gist of where you can expect the shifts to happen in your life now.
Before Taurus timing was represented by the bull, it was the sacred cow-Goddess, Hathor.
She is the ancient Egyptian goddess of love, dance, fertility, music, pleasure, beauty and cosmetics.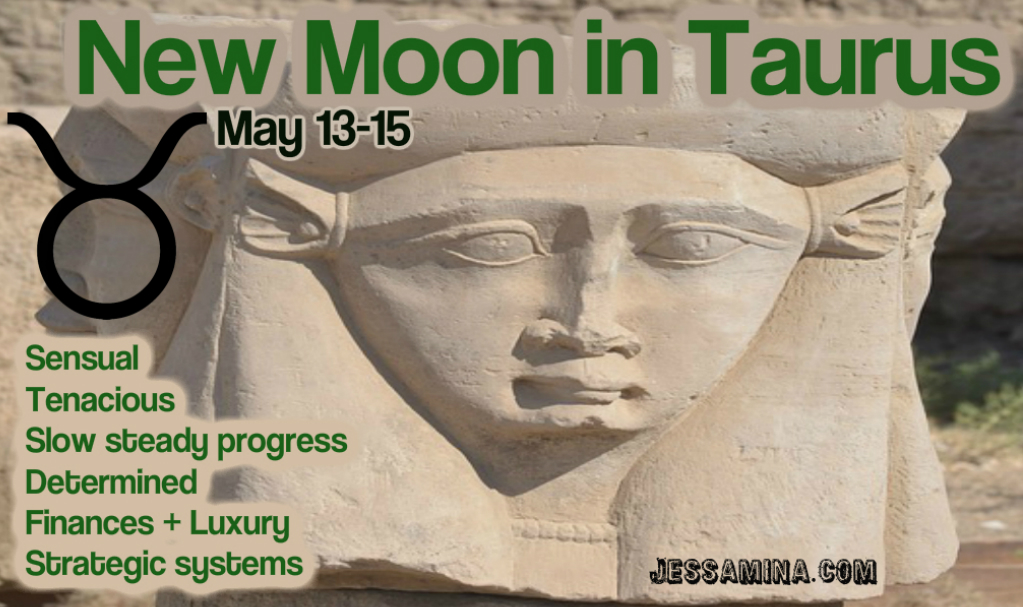 Taurus is ruled by the planet Venus,
and just like the Goddess by the same name, the planet rules over:
relationships, love, harmony and partnerships (business and otherwise)
pleasure, sensuality (noticing the similarities to Hathor yet?)
attractiveness,charm,grace
the arts, beauty in all its forms
financial growth and stability
& refinement
Ask yourself, "Where can I begin to bring more of these qualities into my life?"
If you don't have your chart handy, Goddess, just know that you can activate, intend, and embody Taurus's qualities now while the moon is new and wishes take hold easily…
Use the free New Moon Intention Creator for assistance in articulating & reaching your goals and adding some oomph to your deep desires…. give it a whirl. (you could win a Goddess astrology assessment too)