Especially for Postpartum and Pregnant Women
(((((ADD IMAGE CARD FOR DATE/TIME LOGO LOCATION GROUP))))))
The Mama Goddess Experience -Workshop
This workshop is designed for women who are pregnant, or have given birth, and gotten permission from their OB or midwife to exercise. We'll use various techniques designed to unleash strength, sensuality, and fun with gorgeous empowering exercises, meditation, intuition,  energy Healing and  more.
Discover the sacred practices that
encourage your miraculous mama-goddess powers of intuition
physically support a growing baby during pregnancy and assist in rejuvenating pelvic health after birth.
Help to heal previous sexual and birth traumas
raise your energy vibration
Reduce backaches, constipation, bloating and swelling
Boost your mood and vitality
Help you sleep better
Prevent excess weight gain during pregnancy and assist in releasing postpartum weight
 Promote muscle tone, strength and endurance….you'll need it for birth, baby-carrying, chasing a toddler and lots more!
feel sensual while consciously moving your energy and thought patterns into new empowering, healthy pathways, to create the Mama Goddess experience you really want.
feel more pleasure and joy while trusting your body's sacred knowing when you use these brand new directives and ancient movements.
consecrate the womb and experience a healing energy transmission
Discover what your poetic, holy, beautiful body wants from you to create a healthy fulfilling new life… For you and your family!

Dear Goddess:
Whether you're newly pregnant or recently gave birth, you can experience an environment of sacred support and sisterhood while trying out some fun, new feminine belly dance movements..If you're a bit nervous about feeling judged, uncoordinated or overwhelmed,  then this workshop will be a treat. Because by the end of our time together, you'll feel awesome in your body, relaxed in your mind, knowing without a doubt, that we are all goddesses, strong and revived in our wild, divine spirit….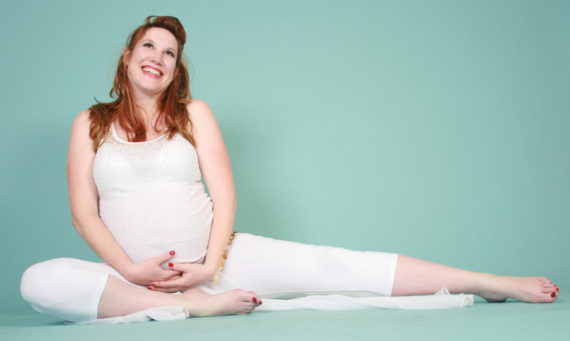 Before I had children, I really had no idea what changes to expect in my body or during birth.(Even though I read "What to expect when expecting")  I was shocked at how much my energy was drained in the first trimester and embarrassed by my "chubby" not-quite-a-baby-bump-belly in badly fitting clothes.  I felt more like myself in the second and third trimesters and got my appetite and energy back, but my quickly growing body was presenting new limitations. I had to re-position myself everywhere I sat or reclined into a new and unusual postures to get comfortable. Every week was different!

..And once the baby arrived, the changes started all over again!
My body was completely unfamiliar, my energy levels and hormones took a nosedive and I was barely concerned with my own well being at all.  My new baby took up all of my time, energy, milk, patience and thought consciousness.
I was overweight and didn't feel good about being naked or romantic.
I received lots of conflicting advice about everything…breastfeeding, mothering, diet, sleep and exercise.
I decided to research and learn more. Becoming a certified  pre-natal, post-natal and perinatal fitness instructor became paramount that year, because I wanted to know more about safe practices through each of the trimesters with my second child.
But much of the exercises I learned were dull, mechanical and not very enjoyable.
So I began combining them with sacred conscious dance, belly dance,  and ancient energy practices. I started feeling sensual with my husband, relaxed and confident, and even experienced a powerful ecstatic birth ..Then after I lost the baby weight and stopped (extended) breastfeeding, I became pregnant and started all over again… with my third child.  This time armed with the all the practices I want to share with you. 

I realized that pregnancy and motherhood is an initiation of sorts into doing what works for us and our growing family. It's a time where we must come into our true power as a mama goddess and trust ourselves and our decisions each day. 
Experimenting with combinations of yoga, belly dance, pilates, tantric breath work, meditation, and reiki energy medicine led me to a balanced practice that I just love…and you will too!
What I came up with is a series of movements that are approved by the The American College of Obstetricians and Gynecologists that feel reeeeeallly good..Interestingly, these movements are also very sexy, promoting enhanced awareness and healing of the 1st and 2nd chakras, your fertility, sexuality, stress response and pelvic health!
It's time spent kindly loving the self….
Connect to your body in a sacred powerful way
Experience relaxation and healing
Connect with like-minded women in a safe sacred uplifting environment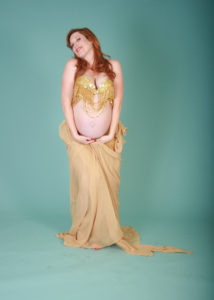 About your facilitator Jessamina; I've had the honor becoming a mom of three boys, enjoying 3 natural births. I love love love educating pregnant women, postpartum women and doulas about the importance of exercise . As a relationship coach and marriage educator, I've gained easily implemented directives that emphasize sensuality, communication and stress reduction during and after pregnancy. I love demonstrating the sacred movements that lead to better flexibility, strength, self esteem and pelvic health for birth and beyond. I also enjoy using energy medicine, derived from my 30 years of experience with goddess spirituality combined with Conscious dance, Bellydance, yoga,  the Usui Reiki Tradition, The Silva Mind Method, Access Bars Consciousness, sacred ritual, intuition,  deliberate conscious movement (and more) to get results more quickly and thoroughly so you can really embody these changes into your physical, emotional, and spiritual world, for a more holistic change..that feels good…  and when all of these methods are applied together, more of what you want becomes possible…and it's fun to connect to yourself  and other women this way! 

---
Jessamina featured on the Tyra Banks show for the episode : Sex and Pregnancy