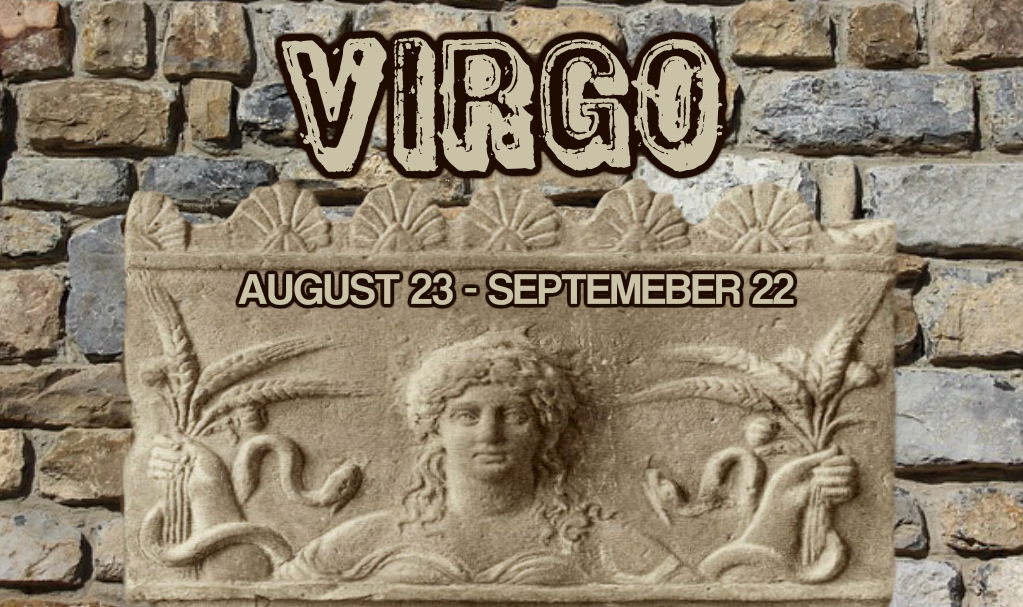 The archetypes of VIrgo are the agricultural goddesses; Ceres and Demeter overseeing the ripening of the life-giving crops and the inevitable harvest,.. and the priestess; the helper, the healer, the oracle, the keeper of the temple..the vestal virgin.
If you have a powerful connection to the priestess archetype, you may also have a hesitancy and aversion to it as well. Previous lifetimes and history have depicted priestesses as whores or slaves who were persecuted, raped and even killed for their work. Times have changed!.. and you can heal your past(s) with the processes in the Goddess Sanctuary.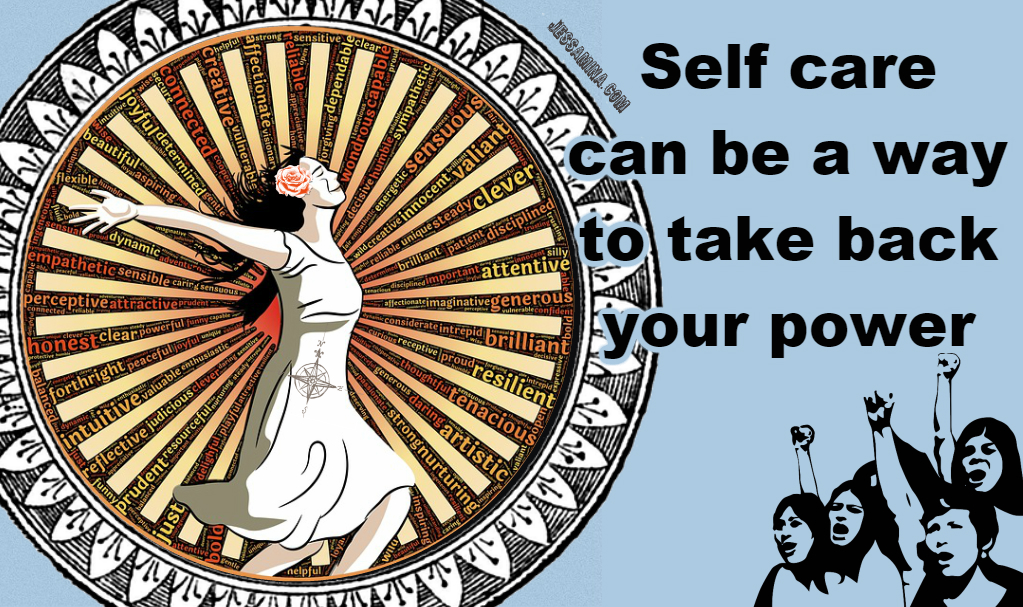 This timing asks you to take a look at where you can help yourself (and others) more.
Before officially shifting into the Autumn season, you can get responsible and dedicated to the opportunities enhanced by this Virgo New Moon and finally get your shit together. Organizing your life to support who you are, and who you are becoming is easier now, when you notice the palpable shifts in your routines now anyway. The times of the day where you feel energetic, the  school schedule, (even if it only affects your commute) and the types of activities you're enjoying now ..all shifting.
This Earthy Virgo phase can teach you so much about yourself.. Like, the most efficient use of your energy and time, or the best way to prioritize your life for your health and your ongoing prosperity. This phase is especially enhanced during the New moon when the sun and Moon are both in Virgo.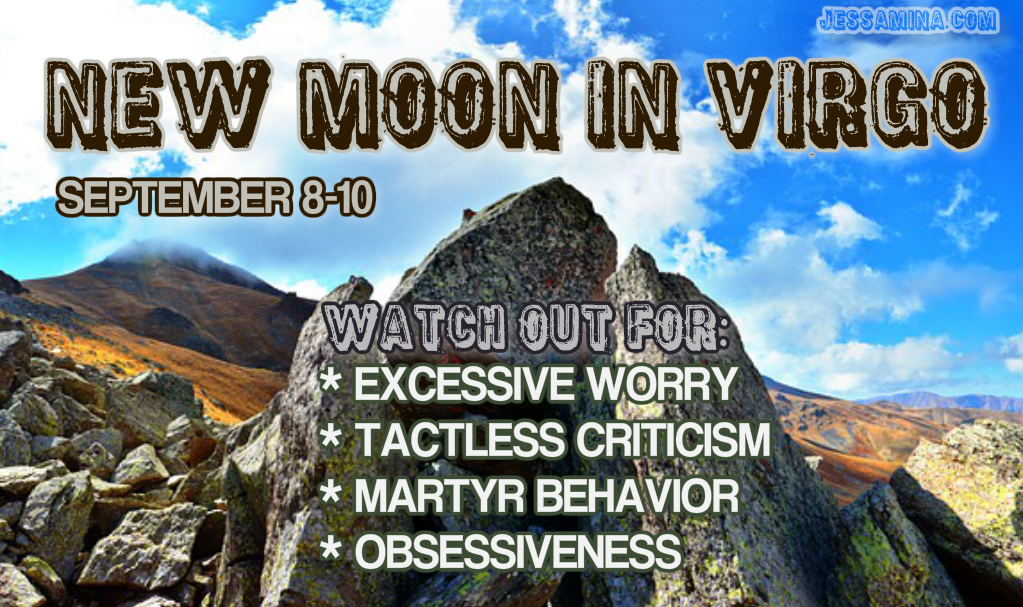 You'r inner critic might get activated now.  Depending on where Virgo is in your astrological chart will determine what type of stuff you are obsessing over, and where a change needs to be made. (Don't know? You can win an astrology reading with me by setting your practical intentions here.)  You can make much better use of the positive traits of Virgo to get you to where you really want to go. But, if you're consumed with anxiety or your 'inner mean girl' has you in a head lock let's talk soon!
When your Virgo over-analytical self wants to get lost in the details, start looking for meaning in your routines and daily habits. I have a brilliant workshop coming up in the Goddess Sanctuary that lays it all out for you, and the template for creating your life the way you want it every day..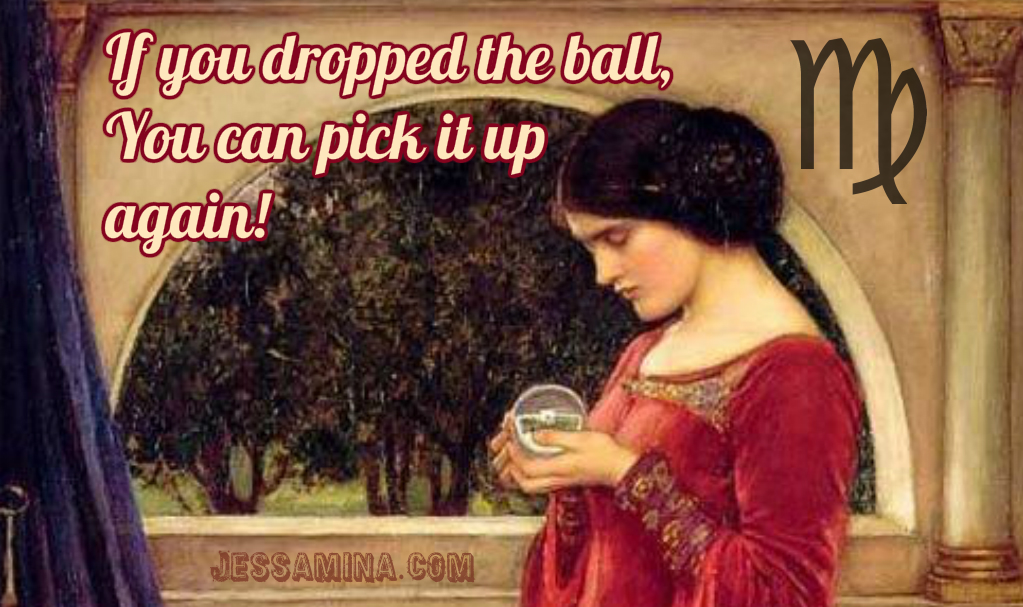 Virgo loves to create health, organization and create systems. You can re-commit to your favorite practices now. Details are delightful to Virgo, and making good use of your nervous energy is perfection. You won't be sorry if you dedicate yourself to getting organized.
This is the perfect opportunity to create some order out of chaos in your:
Closets and Dressers- Seasonal wardrobe changes are inevitable, my dear. What are some new ways to pull together some beautiful outfits? What accessories change it all up? And c'mon, the stuff that doesn't fit or looks terrible on you? Give it to goodwill,Goddess.
Desk : Clear it off! Organize your supplies so when inspiration hits, you're ready. Create a more practical filing system, and tend to your finances in a way that feels abundant.
Clutter- tidying up and giving some of your possessions away can open up some white space in your life, (and mind!) for better 'stuff' to come in (like clarity, money, focus and inspiration).
Thoughts and Decision Making –Practical thinking is easier when you tune into the body for a clear 'yes or no'. Virgo has a very good Clairsentient system, and if it feels "off" ..it probably is! Create time to tune in.
Daily Habits:  Start with a fresh and healthy food shopping list. Create a clear space where you can work out, dance or roll out your yoga mat. Be more intentional with your time and your finances, hobbies and projects will thank you.
Changing your lifestyle can be uncomplicated .Really!
Get started with this New Moon Intention creator for a clear, concise proclamation that will make what you want manifest more quickly and powerfully. See how it works here.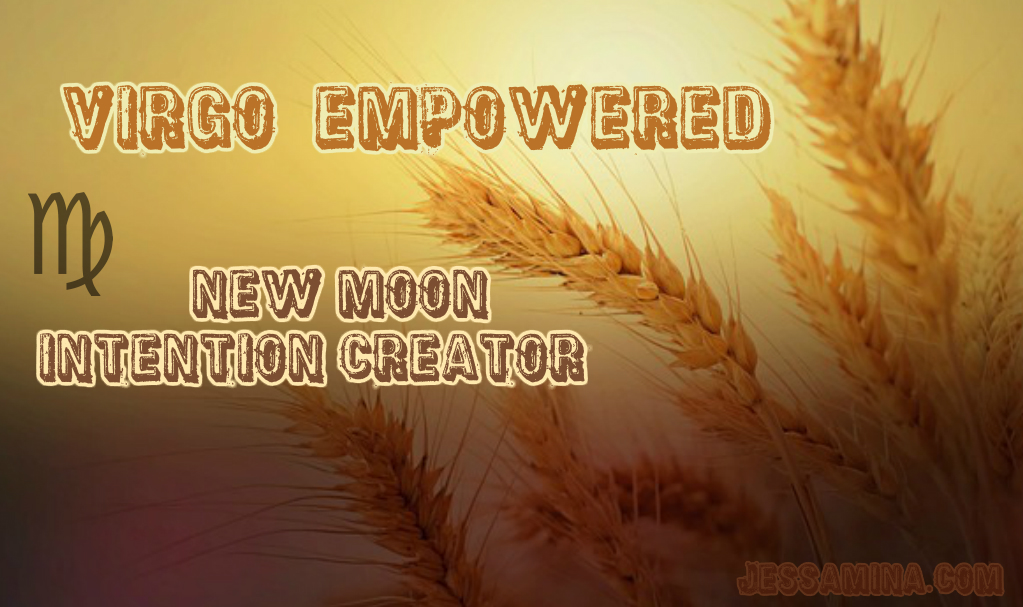 XO Jessamina
Don't forget, you can win an astrology assessment, and we can identify the very best ways for you to get what you want…