The Hindu Goddess Lakshmi is best known as the Goddess of Abundance 
More Money! More fun! More love! More life for all!
"Knower of All, Giver of Boons, A terror to the Wicked, Remover of all Sorrows Beloved Goddess Mahalakshmi, Obeisance to you."
This inscription was one that I found under a gorgeous painting of the goddess while visiting an ashram in upstate NY..This was part of my life-changing introduction to the Goddess Lakshmi and you are welcome to  Read that story here.  It's where I gained courage, made serious life changes, found my self, and my self worth again. Connecting with, and embodying Lakshmi can work miracles for you too.
You already know that you work smarter and are a wayyy more creative problem solver and artiste when you practice stellar self care. But There's so much for you to deal with each day…and It's not just you that you have to take care of, right? I know!
Did you know that 90% of illness is stress-related? Gaaaa! What a vicious cycle. Been there. I lost my health, my confidence, and my self respect when I ignored the warnings. Getting it all back (and more) was a real pleasure! 
---
  "It is a happy talent to know how to play." Ralph Waldo Emerson
---

 Is fun what's missing?
The world can be a stressful place. There is the stuff you can change..and the stuff you can't change…yet.
---
"The sense of Humor, and play, is often the key to opening the deepest states of consciousness."     -Starhawk, Author of The Spiral Dance
---
You can't be brilliantly effective when you are unwell or in overwhelm-panic-everything's-on-fire-mode.
You can't afford to be in overwhelm or confusion day after day.
Feeling playful and energetic is not a luxury..it's a part of who you really are.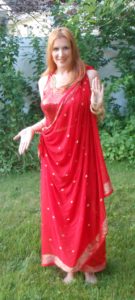 The Hindu people have a word for divine play,
they call it "lila".
It is an abundance of divine bliss that encourages creation.
Like a Goddess.
Come play, and create your life, just like the Goddess that you are!
Joyfulness, Aliveness, and Pleasure are yours…
Get organized– your thoughts, projects, finances and daily rituals
Get Moving– Sacred Dance and postures that honor Lakshmi and the Goddess within you
Get happy– Stress busting practices for self-love and better relationships
Get what you want…through Lila
You can do this!

---
"Play energizes us and enlivens us. It eases our burdens. It renews our natural sense of optimism and opens us up to new possibilities."
– Stuart Brown MD
---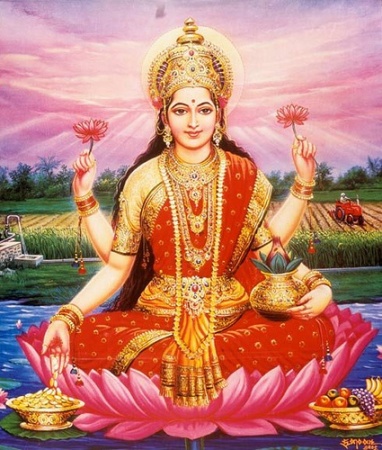 Enjoy the abundance that flows from Lakshmi's grace :
Abundance  of Courage, Strength, Victory, Valor
Good Children & Fertility
Gold, Gems and other Valuables
Grains in Abundance
Happiness &  Bliss
Intelligence  & Beauty
Higher Aim, High Thinking, and Higher Meditation
Morality and Ethics
Good Health & A Long Life
Abundance , Luck and Wealth in all forms
We will cultivate and celebrate these divine qualities within ourselves
Lakshmi is truly a Goddess Of Attainment.
Lakshmi is also known for her ability to dispel and destroy fear.
(Fear of Rejection, loss, failure, of the future, and of being left behind.)
So Have No Fear. You can do this!
Open up to the abundant possibilities and blessings of Lakshmi
and bring the spirit of fun and adventure back into your life.
The trans-formative power of nourishing your inner child
and your sensual, vital, sexy self through extraordinary self-care and self-loving practices.
This Course is INCLUDED with access to the Sanctuary 
For questions, to chat or message me go here.